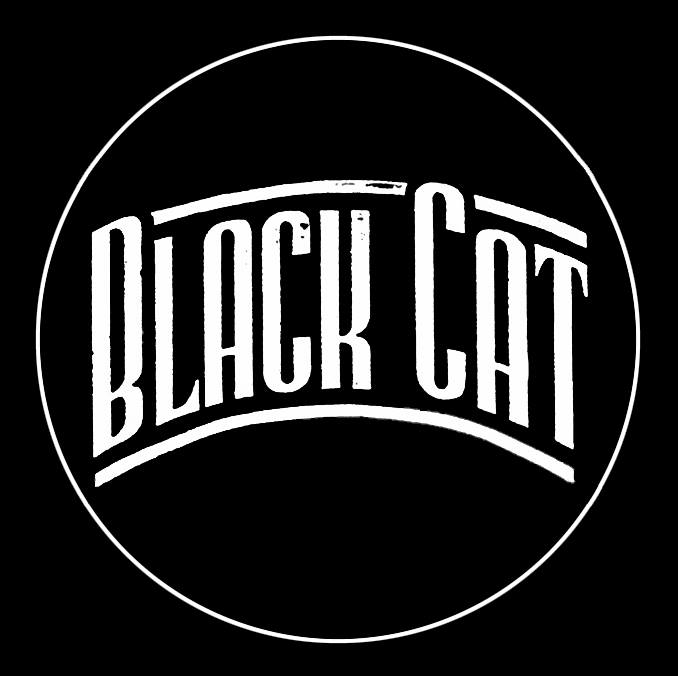 The DC Pinball League is the only pinball league in Washington, D.C. played in the DC locations: Black Cat and Lyman's Tavern. 
League comprises an 8 week season and finals on a separate day after league has concluded.  Groups of 3 or 4 players will compete against each other on 4 games.  Points awarded are 3/2/2/1 for 4 player groups and 3/2/1 for 3 player groups.  Players get to drop their 2 lowest weekly scores.  The top 16 players will play in A and the next 16 players will compete in B division of finals.  Players rated under 500 in IFPA are restricted to the A division.
The DC Pinball League is also part of the Pintervention Circuit Championship and all participants will receive Pintervention tokens towards qualifying in the top 40 for the finals.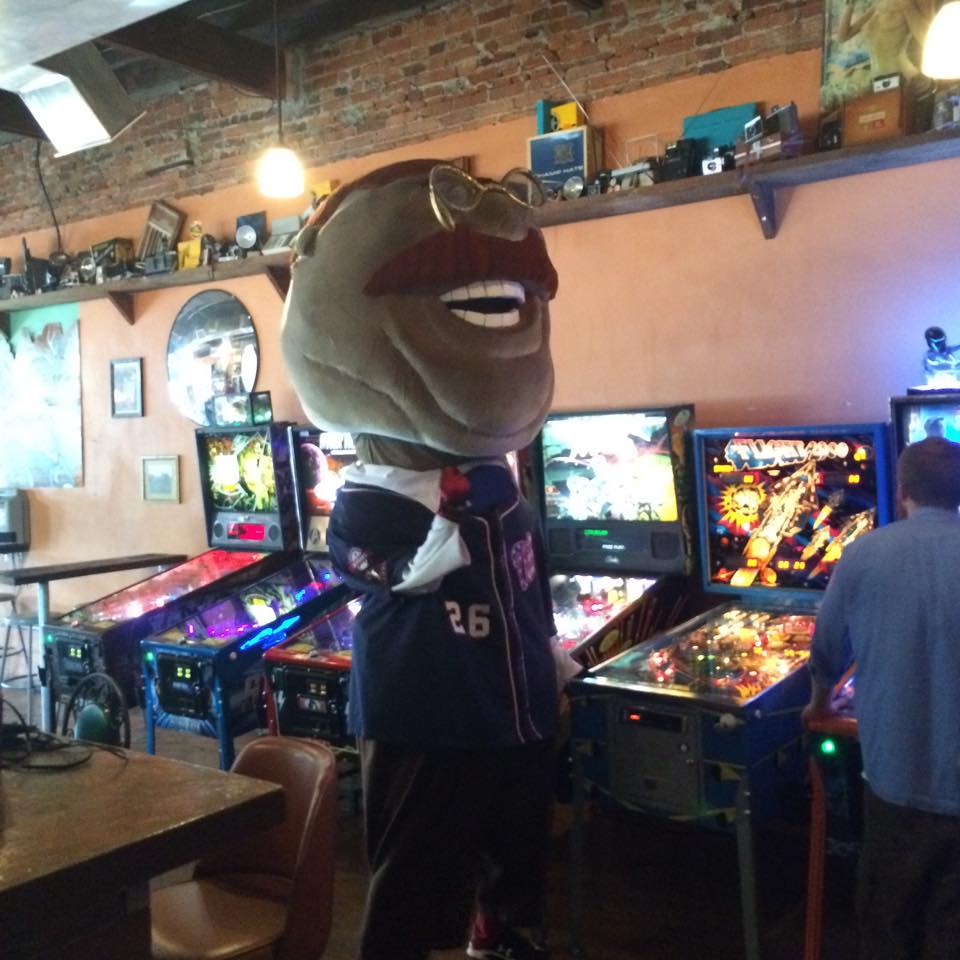 Next League and Party Info
Spring season starts on Thursday, April 19th!!!
This season, in conjunction with Coney Island Brewery, we are giving away a solid state pinball machine. Players that play at least 6 weeks and attend the finals are eligible to win the machine (simple raffle). All players will be invited to attend finals. More details coming soon.
Spring Schedule

Week definition:
Thursday through Monday
Week 1:
Thursday 4/19 @ Lyman's
Sunday 4/22 @ Black Cat
Monday 4/23 @ Lyman's
Week 8:
Thursday 6/7 @ Lyman's
Sunday 6/10 @ Black Cat
Monday 6/11 @ Lyman's
Finals:
Saturday 6/16 @ 1pm
Lyman's Tavern
League Locations and Times
Lyman's Tavern
Thu @ 8:30pm & Mon @ 2pm
3720 14th St NW
Washington, DC 20011
(202) 723-0502
lymanstavern.com
Black Cat
Sun @ 7:30pm
1811 14th St NW
Washington, DC 20009
(202) 667-4490
blackcatdc.com
Details
Entry
Season Due: $20 per player
Format
Groups
Random draw for groupings, 3 or 4 player groups.  Play 4 games. 
Order and Game Choice
1st game: First player has choice of game, players play in order on score sheet
2nd - 4th game:  Last place player on previous game has choice of game or order, followed by third place, second place and then first place player from previous game
Points
4 player groups: 1st - 3pts, 2nd - 2pts, 3rd - 2pts, 4th - 1pt
3 player groups: 1st - 3pts, 2nd - 2pts, 3rd - 1pt
2 player groups: 1st - 3pts, 2nd - 1pt
Qualifying
Lowest 2 weekly scores are dropped.  Players are seeded based on cumulative score for top 6 league weekly scores.  Top 16 players are in A division, next 16 players are in B division.  Players under IFPA ranking of 500 are restricted to A division.  League organizers reserve the right to include certain players above 500 in A if their skill level warrants the restriction.  Restricted players must make A or they do not qualify for finals. 
Finals
A and B divisions. PAPA style playoffs, 4 player groups.  Points are awarded: 1st - 4, 2nd - 2, 3rd - 1, 4th - 0 for playoff games.  3 games per match.  Top 2 players in each match advance to the next round.  Tie-breakers for top 4 final positions, or to determine player that advances from non-final round.
League finalists are determined by regular season points combined with points earned during finals for A division participants.  Players can earn points for each round (up to 3 rounds).  Non-A division players participating in finals retain their regular season points for the overall league standings.
Prizes
Final payouts will be determined by total number of league participants.
Three prize pools:  League finalists, A division finals and B division finalists (1st through 3rd/4th depending on number of league players). 
World Pinball Player Ranking (WPPR) Points
All participants will receive WPPR points based on their performance.
Official Rules
See Official Rules for more details on format, finals, extra balls, etc.
Past Seasons' Results
| Season | League Winner | A Div. Winner | B Div. Winner |
| --- | --- | --- | --- |
| Fall 2016 | n/a | Kevin Stone | Kevin Perone |
| Winter 2017 | Kevin Stone | Kevin Stone | Sarah Guynn |
| Spring 2017 | Fil Baird | Greg Boehm | Douglas J. Malcolm |
| Summer 2017 | Kevin Stone | Kevin Stone | Douglas J. Malcolm |
| Fall 2017 | Kevin Stone | Kevin Stone | Mollie Lee |
| Winter 2018 | Kevin Stone | Fil Baird | Jamie Hall |
Current Standings
Legend:
LT - Lyman's Thursday | LM - Lyman's Monday | BC - Black Cat Sunday
Top 6 Score | Low & Unused Score
Red Dotted Line - A division cut-off | Green Dashed Line - B division cut-off
Tie-Breakers: # of 12 pt games, 11 pt games, 10 pt games...4 pt games. If still tied, then earliest first 12 pt game earned, 11 pt game, etc.
| Player | IFPA # | IFPA Rank | Dues | Week 1 | Week 2 | Week 3 | Week 4 | Week 5 | Total Points |
| --- | --- | --- | --- | --- | --- | --- | --- | --- | --- |
| Pierce McLain | 23740 | 750 | Org | 10 BC | 9 BC | 12 BC | 8 LM | 10 BC | 49 |
| Fil Baird | 23742 | 390 | Org | 11 LM | 10 LM | 10 LM | 8 LM | 10 LM | 49 |
| Shawn Hillman | 17468 | 377 | Org | 10 LT | 9 LT | 8 LM | 10 LT | 11 LT | 48 |
| Chadwick Vale | 42156 | 1446 | Paid | 9 LT | 12 LT | 10 LT | 9 LT | 8 LT | 48 |
| Mollie Lee | 39234 | 2174 | Paid | 9 LT | 10 LT | 9 LT | 10 LT | 9 LT | 47 |
| Francis Parks | 20217 | 483 | Paid | 9 LT | 9 LT | 9 LT | 9 LT | 10 LT | 46 |
| Peter Miller | 44046 | 2246 | Paid-PM | 7 BC | 6 BC | 10 BC | 11 BC | 11 BC | 45 |
| Andrew Robinson | 52056 | 3405 | Paid-PM | 11 BC | 5 LM | 9 LM | 11 BC | 8 LM | 44 |
| Kevin Perone | 27003 | 1781 | | 9 LT | 9 LT | 10 LT | 7 LT | 9 LT | 44 |
| Doru Zuba | 27794 | 2297 | Paid | 10 LT | 10 LM | 8 LT | 8 LM | 8 LT | 44 |
| Howard Dobson | 38842 | 310 | Paid-PM | 9 BC | 10 BC | 9 BC | 6 BC | 10 LM | 44 |
| Simon Hoogland | 54928 | 15487 | Paid | 7 LM | 9 LM | 10 BC | 9 LM | 8 LM | 43 |
| Brian Weingartner | 54930 | 5825 | Paid | 7 LT | 9 LT | 10 LT | 7 LT | 8 BC | 41 |
| Joana Lopes | 44041 | 2728 | Paid-PM | 9 BC | 8 BC | 9 BC | 8 BC | 7 LT | 41 |
| Jon Horner | 16509 | 2511 | Paid | 11 LT | 8 BC | 0 | 11 LT | 11 LT | 41 |
| Matt Anderson DC | 60429 | 17440 | Paid | 10 LM | 10 BC | 6 BC | 6 LM | 7 LM | 39 |
| Jon Blundell | 23751 | 4632 | Comp | 9 LT | 10 LT | 0 | 10 LT | 10 LT | 39 |
| Joe Winkle | 43920 | 24817 | Paid | 9 LT | 9 LT | 5 LT | 6 LT | 10 LT | 39 |
| Noel Manzullo | 39232 | 2703 | Paid-PM | 6 LM | 7 LM | 9 LM | 8 LM | 8 LM | 38 |
| Lindsey Most | 1991 | 1837 | Paid | 10 LT | 7 LT | 8 LT | 5 LT | 8 LT | 38 |
| Kevin Stone | 11314 | 89 | Org | 9 LT | 10 BC | 11 BC | 8 LT | 0 | 38 |
| Stephen Hansell | new | n/a | Paid | 8 LM | 8 LM | 7 LM | 6 LM | 7 BC | 36 |
| Stephanie Traub | 48800 | 1579 | Paid | 11 LT | 9 BC | 7 BC | 9 LT | 0 | 36 |
| Garrett Traub | 51728 | 6811 | Paid-PM | 8 BC | 8 BC | 0 | 10 BC | 10 BC | 36 |
| Justin Gellerson | 48802 | 15082 | Paid-PM | 5 BC | 6 BC | 9 BC | 8 BC | 8 BC | 36 |
| Benjamin McMurtry | 52471 | 12120 | Paid | 10 LT | 9 LT | 4 BC | 8 LT | 5 BC | 36 |
| David Barber | 21223 | 1067 | Paid | 0 | 11 LT | 10 LT | 9 LT | 5 LT | 35 |
| Victoria Rocco | 58142 | 13424 | Paid | 8 LT | 11 LT | 0 | 8 LT | 8 LT | 35 |
| Kori McMurtry | 58380 | 13426 | Paid | 9 BC | 6 LT | 5 BC | 8 LT | 6 BC | 34 |
| Evan Buschmann | new | n/a | Paid | 10 LT | 0 | 7 LM | 8 BC | 8 LT | 33 |
| Katie Kaufmann | 36437 | 5666 | Paid-PM | 8 BC | 6 BC | 0 | 9 BC | 0 | 33 |
| Jamie Hall | 56318 | 5421 | Paid | 0 | 7 LM | 7 BC | 8 BC | 10 BC | 32 |
| Jess Kleinmann | 35857 | 2326 | Paid | 9 LM | 7 LM | 9 LM | 6 LM | 0 | 31 |
| Jace Proctor | 22579 | 22683 | Paid-PM | 11 BC | 10 BC | 0 | 0 | 9 BC | 30 |
| Gerald Neuwirth | 42158 | 4099 | Paid | 7 LM | 9 LM | 7 LM | 0 | 7 LM | 30 |
| Laura Clarkson | new | n/a | Paid | 4 LT | 8 LT | 0 | 11 LT | 7 LT | 30 |
| Chris Keller | 23744 | 903 | Paid | 7 LM | 0 | 11 LM | 12 LM | 0 | 30 |
| Bryan Smith DC | new | n/a | Paid | 4 LT | 7 LT | 0 | 9 LT | 9 LT | 29 |
| Mike Miller DC | new | n/a | Paid | 0 | 7 LT | 7 LT | 8 LT | 7 LT | 29 |
| Rose Weingartner | 54931 | 5057 | Paid | 5 LT | 4 LT | 4 LT | 8 LT | 8 LT | 29 |
| Morgan Daniels | 55729 | 14026 | Paid-FB | 7 LM | 0 | 6 LM | 9 LM | 6 LM | 28 |
| Audrey Francesca | 60428 | 29461 | Paid-PM | 7 BC | 4 LT | 6 LM | 5 BC | 6 LT | 28 |
| Wesley King | 42154 | 4404 | Paid | 0 | 0 | 9 LT | 8 LT | 10 LT | 27 |
| Patrick Smith DC | new | n/a | Paid | 5 LT | 7 LT | 0 | 9 LT | 6 LT | 27 |
| Matt Falk | 52472 | 12563 | Paid | 4 LT | 8 LT | 0 | 7 LT | 6 BC | 25 |
| Sidney Helfer | 60425 | 14950 | Paid-PM | 6 BC | 6 LT | 0 | 8 BC | 5 LT | 25 |
| Corey Long | 29779 | 661 | Paid-PM | 7 BC | 0 | 0 | 10 LT | 8 BC | 25 |
| Sarah Guynn | 48801 | 10640 | Paid | 0 | 9 LT | 0 | 6 LT | 9 LT | 24 |
| Dan Miller DC | 37030 | 6061 | Paid | 6 LT | 7 LT | 6 LT | 0 | 5 LT | 24 |
| Kelly Phillips | 54058 | 15757 | Paid | 4 LT | 4 LT | 0 | 5 LT | 10 BC | 23 |
| Dru Edmondson | 39703 | 3977 | Drop | 10 LT | 12 LT | 0 | 0 | | 22 |
| Michael Butcher | new | n/a | Paid | 0 | 0 | 8 LT | 4 LT | 8 LT | 20 |
| Jamie Green | 52055 | 11675 | Paid | 0 | 6 LT | 0 | 5 LT | 9 LT | 20 |
| Terry Thiele | 60426 | 19974 | Paid | 0 | 6 LT | 7 LT | 0 | 5 LT | 18 |
| Alyx Margine | 58382 | 8824 | Paid | 0 | 0 | 5 BC | 4 BC | 8 BC | 17 |
| Laura MacArthur | 33438 | n/a | Paid-PM | 6 BC | 4 BC | 0 | 0 | 4 BC | 14 |
| Holly Eney | 36439 | 4513 | Drop | 8 LT | 0 | 0 | 0 | 0 | 8 |
| Michael Barber | | | | 0 | 0 | | | 8 LT | 8 |
| Melanie Weyant | 52054 | 12604 | Paid-PM | 7 BC | 0 | 0 | 0 | 0 | 7 |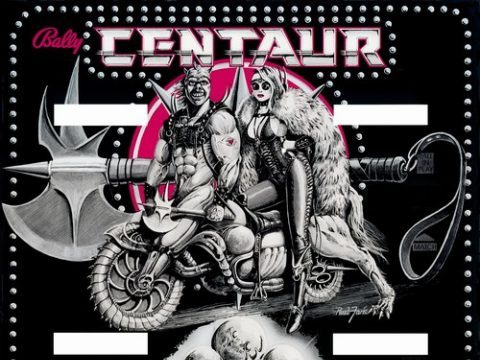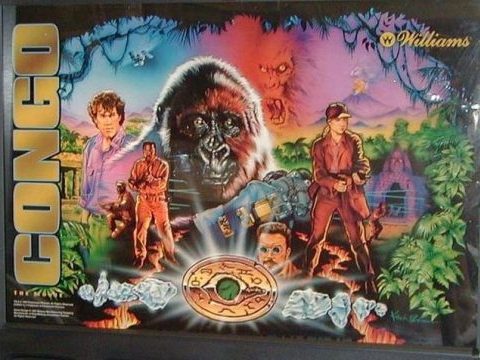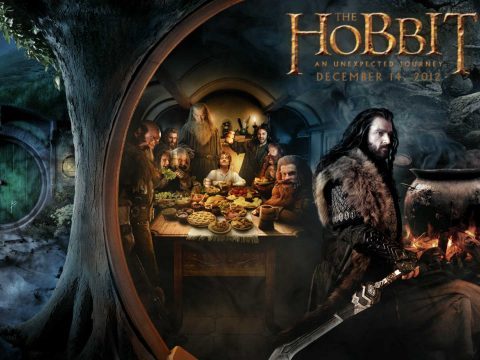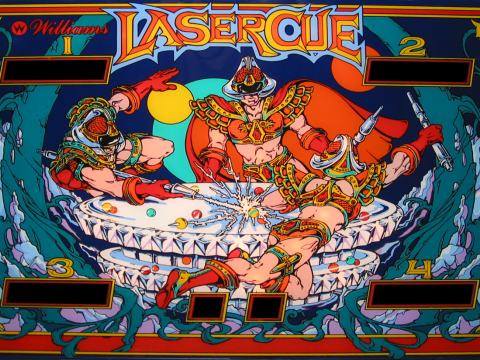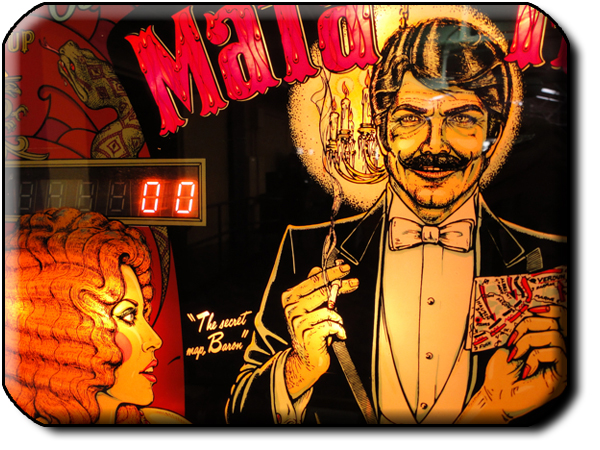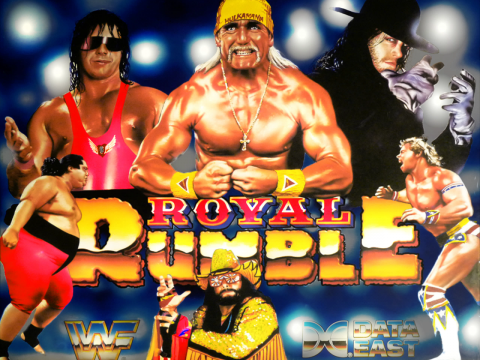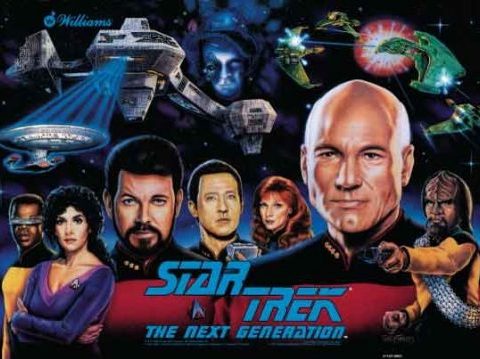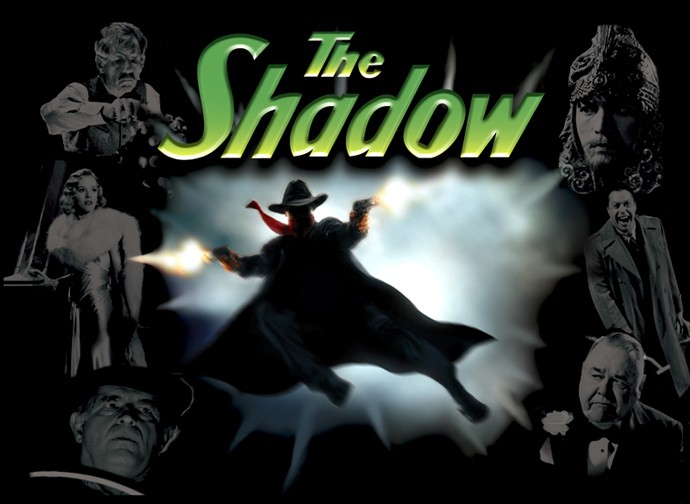 Machines @ Lyman's Tavern