The DC Pinball League is the only pinball league in Washington, D.C. played at Lyman's Tavern.
League comprises an 8 week season with no finals.  Groups of 3 or 4 players will compete against each other on 4 games.  Points awarded are 4/3/2/1 for 4 player groups and 4/2.5/1 for 3 player groups.  Players get to drop their 2 lowest weekly scores.
We will host a party/finals tournament for all league members in December with prizes to top A and be players.
Entry fee is now only $5 and will go towards annual party and prizes, along with $1 / person towards IFPA dues.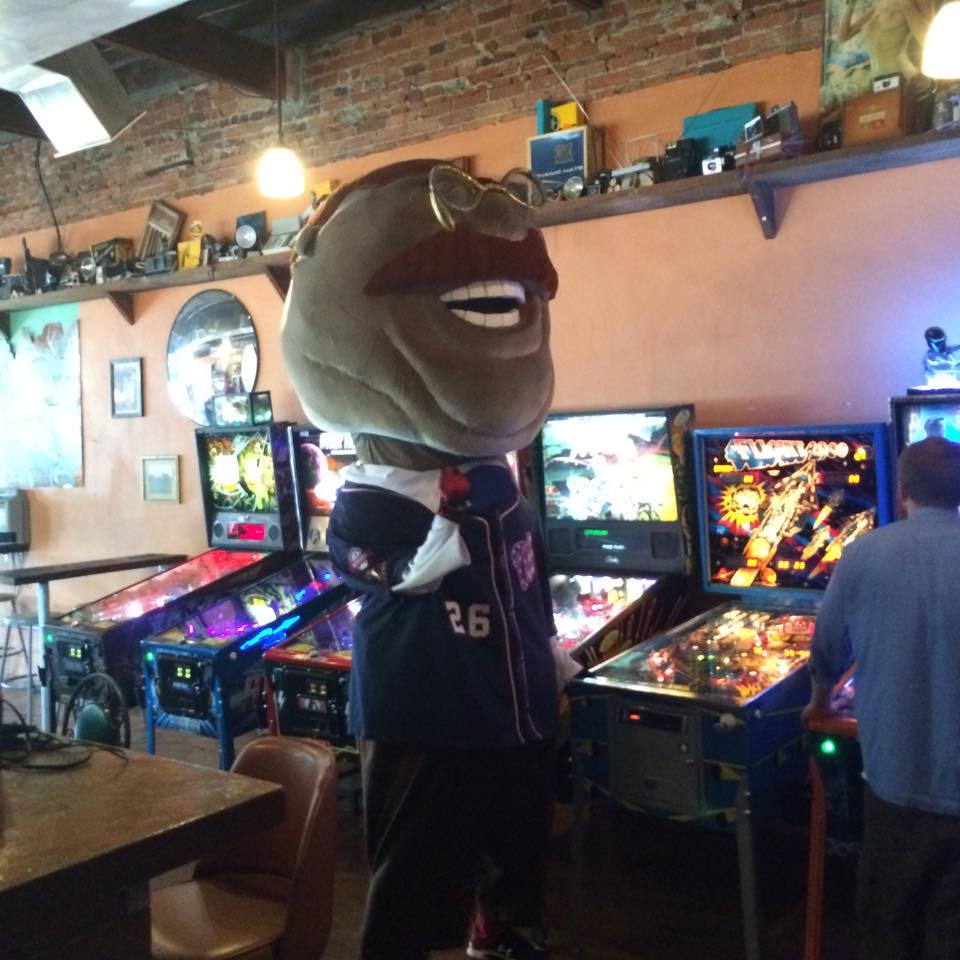 Next League and Party Info
Spring season will start on April 25th.

Significant changes this season:
Sunday nights at Lyman's Tavern, back to original time of 7:30pm.
Entry fees are $5.
No season finals; results will be based on regular season performance.
Points in each game:  4 player groups, 4/3/2/1, 3 player groups 4/2.5/1 and 2 player groups if necessary will be 4/2 with a bonus point to loser since 2 player groups are not desired.
An annual party/tournament finals will be held in December for all league members, but will not be an IFPA event.  Fun party/tournament with prizes to A and B players.
Spring Schedule
Week definition:
Thursday through Monday
Week 1:
Thursday 4/25 @ 8:30
Sunday 4/28 @ 7:30
Monday 4/29 @ 2:00
Week 8:
Thursday 6/13 @ 8:30
Sunday 6/16 @ 7:30
Monday 6/17 @ 2:00
League Locations
Lyman's Tavern
3720 14th St NW
Washington, DC 20011
(202) 723-0502
lymanstavern.com
Details
Entry
Season Due: $5 per player
Format
Groups
Random draw for groupings, 3 or 4 player groups.  Play 4 games.
Order and Game Choice
1st game: First player has choice of game, players play in order on score sheet
2nd - 4th game:  Last place player on previous game has choice of game or order, followed by third place, second place and then first place player from previous game
Points
4 player groups: 1st - 4pts, 2nd - 3pts, 3rd - 2pts, 4th - 1pt
3 player groups: 1st - 4pts, 2nd - 2.5pts, 3rd - 1pt
2 player groups: 1st - 4pts, 2nd - 2pts
Regular Season
Lowest 2 weekly scores are dropped.  Final standings is based on how many points earned from 6 weeks out of 8 played.  Tie breakers will be based on total # of 16 point weeks, then 15 point weeks, etc.
Annual Finals

To be determined but will be based on regular season performances, or a random tournament for all to simply enjoy.  Prizes will be handed out based on regular season dues.
World Pinball Player Ranking (WPPR) Points
All participants will receive WPPR points based on their performance for regular season, but not for the annual finals.
Official Rules
See Official Rules for more details on format, finals, extra balls, etc.
Past Seasons' Results
Attention: The internal data of table "129" is corrupted!
Machines @ Lyman's Tavern