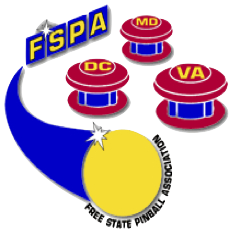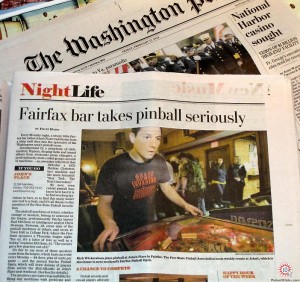 When and Where
Sterling, Fairfax, Elkridge and Washington, D.C.
Spring, Summer and Fall 10 week seasons
The Experience
The Free State Pinball Association (FSPA) brought me into this pinball world. I was offered a chance to become treasurer at the John's Place location in Virginia. I enjoyed doing this until John's closed and then took on the additional role of League Officer at the new location Mighty Mike's.
After a couple years I transitioned this to other players to give them the opportunity that I was given, and help them become more involved and give back to the pinball community.  I currently enjoy playing at the new Red Zone Grill location in Fairfax, Virginia.
More Info
See the FSPA web-site for more information on locations, format and league seasons.