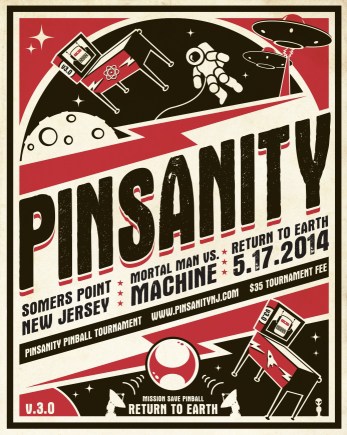 When and Where
Somers Point, New Jersey
Last weekend of May
Annual one day tournament with limited players
The Experience
Ken Rossi of New Jersey hosts the most sought after tournament out of his home near Atlantic City. This is the tournament that inspired me to start Pinholics Anonymous and my own collection of pinball machines. I had never realized any one person could have their own collection of great machines. He also inspired me with the lighting effects he had in his game room and I proceed to do the same in mine.
Over the years, I have enjoyed helping Ken with format decisions and rulings and look forward to assisting when needed.
More Info
Ken's new web-site is under construction but will be linked here when completed and ready for the 2016 tournament.