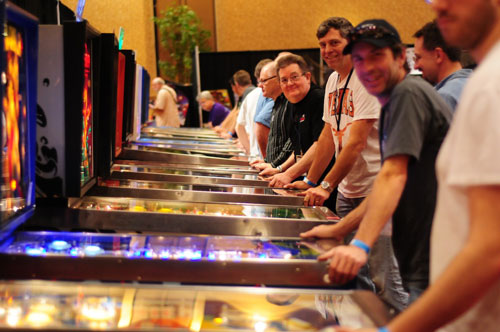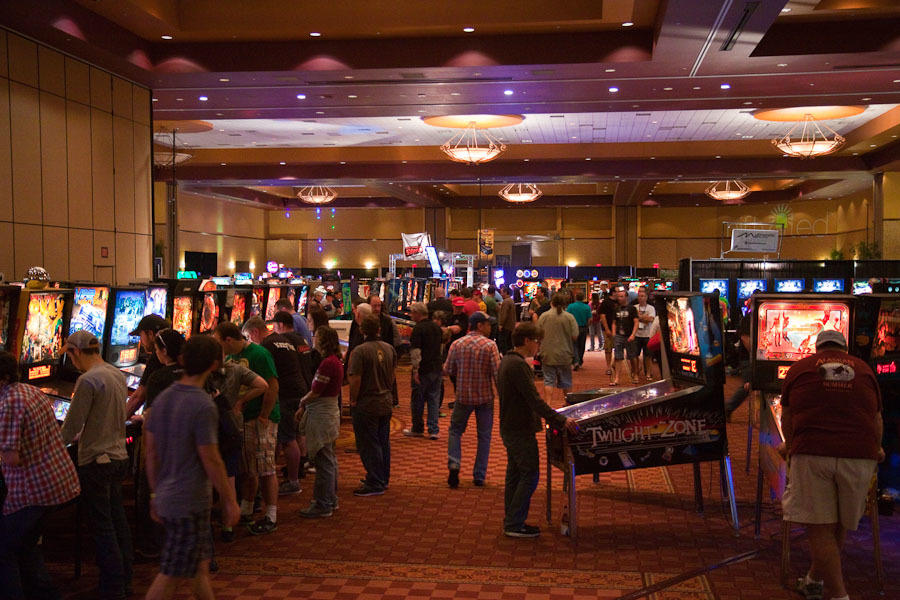 When and Where
Dallas, Texas area, recently Frisco north of Dallas
Annually each March
3 day pinball show and festival including vendors, manufacturers, and speakers
The Experience
The Texas Pinball Festival (TPF) held annually around Dallas, Texas, is the first big tournament that I experienced. The first couple years I was very green, but the last few years I've been able to provide some assistance with rulings on malfunctions and to help provide some overall guidance and assisted with scorekeeping.
2016 turned out to be one of the best run tournaments and I simply volunteered as a judge, or basically an assistant director to manage issues that may occur along with helping queue players. I intend to always attend TPF when possible as the show and tournament are some of the best out there.
More Info
See the Texas Pinball web-site for details on previous and future shows, including tournament information.