Details
We had a new Pinholics record of 72 players.  The weather turned out good with sun and only a little sprinkle of rain.  Players hung out everywhere including the back deck.  For food, we used the carry-out deal from Domino's again, this time getting 28 large 2 toppings pizzas that turned out to be plenty for everyone.  
Qualifying had 12 rounds total with one play-in game for six 3-strike players vying for 5 spots in 8 player finals.
Other notes:
Jose Chong again brought his streaming gear and we had it setup on the newest member of the Pinholics collection:  Iron Maiden Premium.  The entire stream can be viewed here:  OneiPodOnePinball TNA Play-In Game
The entire layout of the pinball room has changed so we now have two rows of games instead of the & configuration.  It seemed to provide more room for players during matches.
We did a 50/50 raffle to help increase the prize pool, which ended up at $380 ($190 to the winner and $190 to the prize pool).  It worked out great and was simple to run at registration.
Cristin was able to attend and play.  The over $2000 raised between Pinholics and the And A Pickled Egg tournament was very helpful to her in her recovery.  Very thankful to the awesome people in the pinball community.
Alberto Santana became the newest Pinholics Anonymous champion, winning on the final game of the finals that was played on Total Nuclear Annihilation.  It was anyone's to win as three players had 4 points, and one player had 2 points.  Alberto put up almost 2 million points to take it home.  Video of the last ball can be seen here (adult supervision recommended : )
Final results:  1st - Alberto Santana, 2nd - Kevin Stone, 3rd - Julie Schober, 4th - Scott Sidley.  Kevin did not win any money, so second place winnings went to Julie and all other winnings moved down a spot, with David Barber who took 9th place winning 8th place prize money.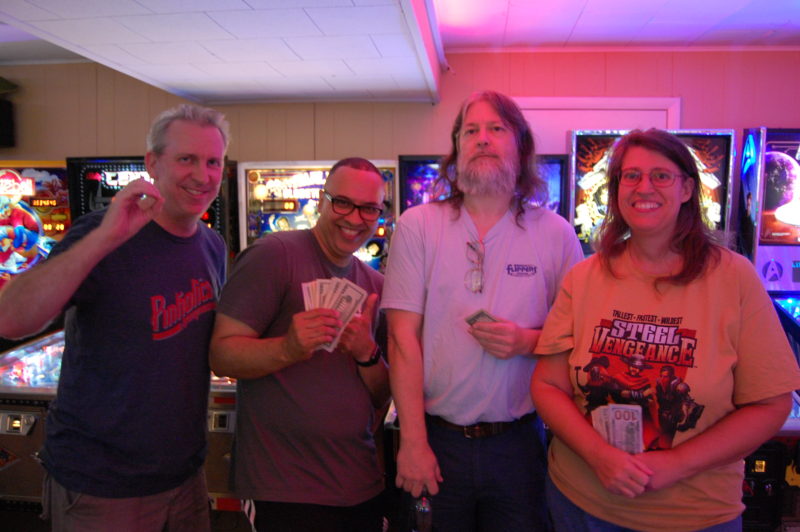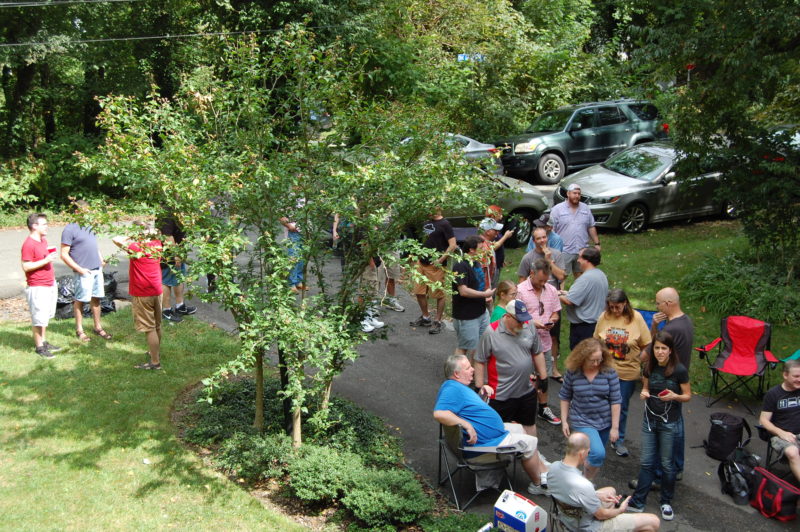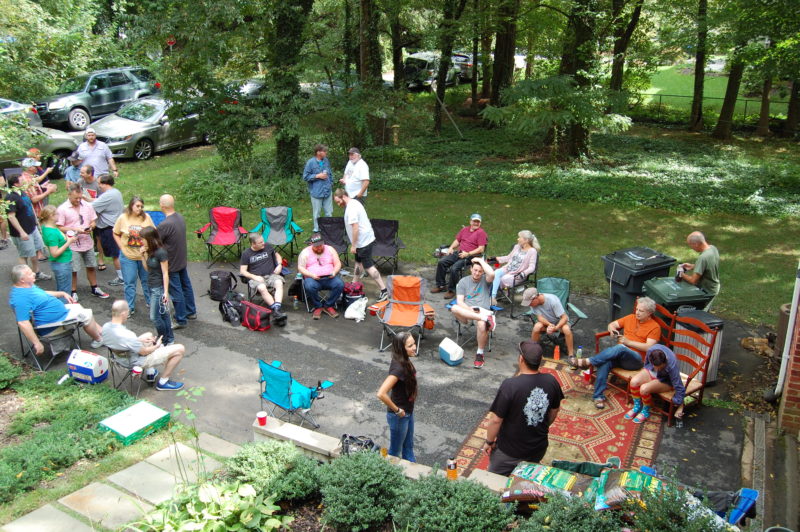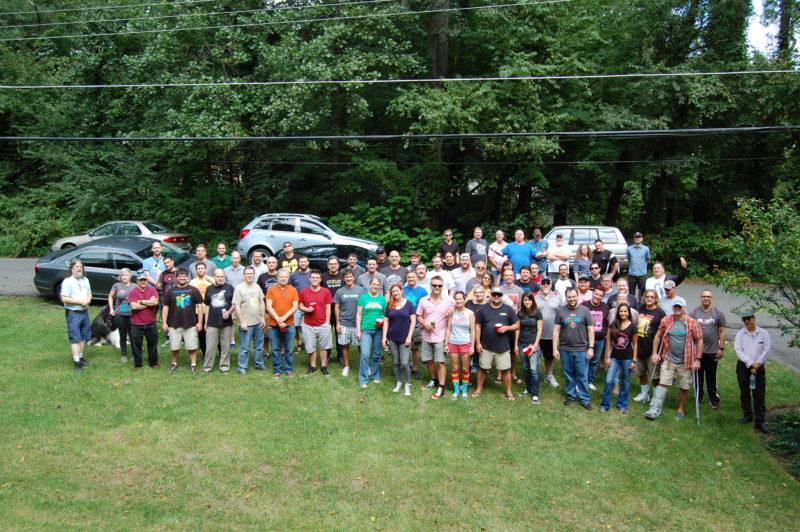 Entry Fee / Expenses / Payouts
| Entry Fee Type | # of Players | Sub-Total |
| --- | --- | --- |
| Total | | $2185 |
| Paid Players ($30) | 66.5 | $1995 |
| Children ($10) | 0 | $0 |
| Comped ($0) | 5.5 | $0 |
| 50/50 Raffle ($380) | | $190 |
| Expense Type | Amount |
| --- | --- |
| Total | $644 |
| Management Fee | $100 |
| IFPA | $72 |
| Pintervention Fund | $72 |
| Snacks/Sodas | $222 |
| Pizza | $178 |
| Prize Pool | Amount | Paid | Owe |
| --- | --- | --- | --- |
| Total | $1,541 | $1,433 | $108 |
| 1st | $385 | $385 | $0 |
| 2nd | $308 | $289 | $19 |
| 3rd | $246 | $246 | $0 |
| 4th | $200 | $188 | $12 |
| 5th | $124 | $124 | $0 |
| 6th | $108 | $108 | $0 |
| 7th | $93 | $93 | $0 |
| 8th | $77 | $0 | $77 |
Final Results
| IFPA | Player | Tokens |
| --- | --- | --- |
| 1 |  Alberto Santana | 42.33 |
| 2 |  Kevin Stone | 33.56 |
| 3 |  Julie Schober | 28.79 |
| 4 |  Scott Sidley | 25.14 |
| 5 |  Scott Durfee | 22.15 |
| 5 |  Gilles Melanson | 22.15 |
| 7 |  Elliott Keith | 17.46 |
| 7 |  Edan Grossman | 17.46 |
| 9 |  David Barber | 13.94 |
| 11 |  Eric Schoch | 11.24 |
| 11 |  Douglas J Malcolm | 11.24 |
| 11 |  Stephanie Traub | 11.24 |
| 11 |  Justin Day | 11.24 |
| 16 |  Nitzan Gabai | 6.76 |
| 16 |  Shawn Hillman | 6.76 |
| 16 |  Dale Geiger | 6.76 |
| 16 |  Madmike Richardson | 6.76 |
| 16 |  Mario Adractas | 6.76 |
| 16 |  Bob S. Johnson | 6.76 |
| 23 |  Matt DeWorken | 3.75 |
| 23 |  Justin Bath | 3.75 |
| 23 |  Rob Wintler-Cox | 3.75 |
| 23 |  Rob Thomas MD | 3.75 |
| 23 |  Chris Newsom | 3.75 |
| 23 |  CJ Brown US | 3.75 |
| 23 |  Todd Yoder | 3.75 |
| 31 |  Jose Chong | 2.51 |
| 31 |  Patrick Pacak | 2.51 |
| 31 |  Mike Polisky | 2.51 |
| 31 |  Dave Weaver | 2.51 |
| 31 |  Corey Long | 2.51 |
| 31 |  Angela Pecora | 2.51 |
| 31 |  Fil Baird | 2.51 |
| 31 |  Audrey Bonsignore | 2.51 |
| 31 |  David Horner | 2.51 |
| 31 |  Christopher Morgan | 2.51 |
| 42 |  Lindsey Most | 1.82 |
| 42 |  Ed Most | 1.82 |
| 42 |  Dave Snyder | 1.82 |
| 42 |  Tim Peterson | 1.82 |
| 42 |  Chrissy Corica | 1.82 |
| 42 |  Rob Pannell | 1.82 |
| 42 |  Mike Corica | 1.82 |
| 42 |  Joe Schober | 1.82 |
| 42 |  James Gasson | 1.82 |
| 42 |  Andrew Pancoast | 1.82 |
| 42 |  Brian Weingartner | 1.82 |
| 53 |  Shaun Yowell | 1.18 |
| 53 |  Chris Buford | 1.18 |
| 53 |  Rose Weingartner | 1.18 |
| 53 |  Howard Dobson | 1.18 |
| 53 |  Bruce Jenkins | 1.18 |
| 53 |  Michael D Barber | 1.18 |
| 53 | James Daley | 1.18 |
| 53 |  Cristin Gasson | 1.18 |
| 53 |  Deb Kapke | 1.18 |
| 53 |  Steve Kapinos | 1.18 |
| 53 |  Rick Prince | 1.18 |
| 63 |  David Ross | 0.59 |
| 63 |  Jessy Ring | 0.59 |
| 63 |  Matt Ring | 0.59 |
| 63 |  Allen Foglesong | 0.59 |
| 63 |  Sabrina Patel | 0.59 |
| 63 |  Alex Belden | 0.59 |
| 63 |  Brian Galletta | 0.59 |
| 63 |  Laura Fraley | 0.59 |
| 63 |  Jon Long | 0.59 |
| 63 |  Steve Stakem | 0.59 |
| 70 |  Sarah Halik | 0.18 |
| 70 |  Melanie Chapman | 0.18 |
| 70 |  Phil Rogoff | 0.18 |
| 70 |  Roy DeJarnette | 0.18 |