Pinholics Anonymous proudly presents the Pintervention Championship Circuit, a year long qualifying event culminating in a championship tournament held after year's end at the House of Stone in McLean, Virginia.
The Pintervention Championship is a circuit event where players earn Pinholics Anonymous Tokens (e.g. WPPRs) for each Pinholics event they attend.  The better a player performs, the more tokens they will receive.
The top 40 players in the final standings will have an opportunity to compete in the championship.  This event is sanctioned by IFPA similar to the PAPA Circuit event.
Projected Prize Pool (incl. $20 entry)
$2000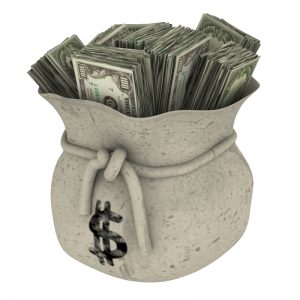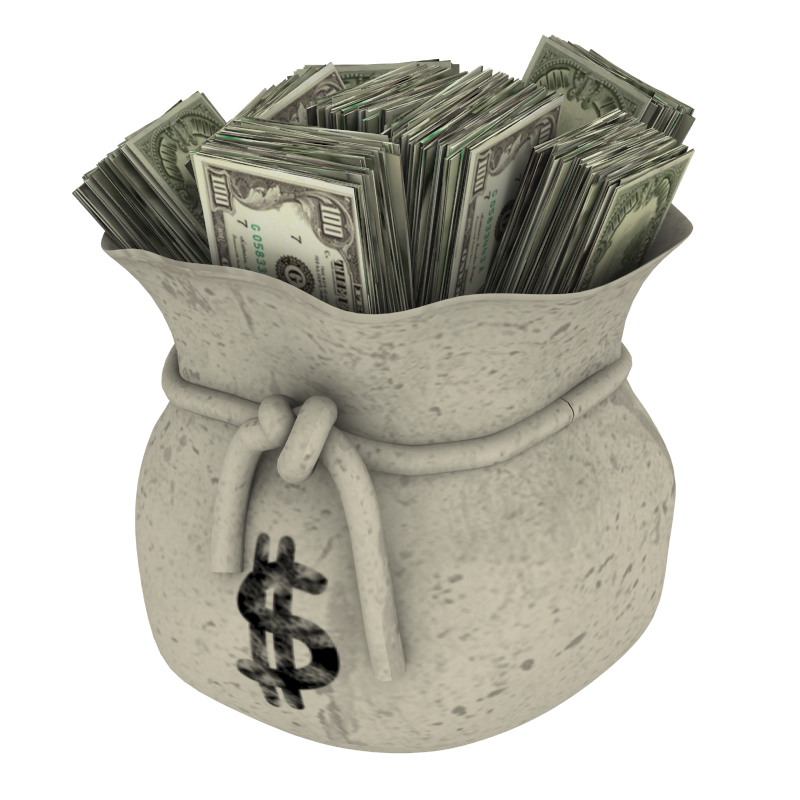 Details
Entry
Play in a sanctioned Pinholics Anonymous tournament.
Entry fees may vary at tournaments.
Qualifying Format
Players receive World Pinball Player Ranking (WPPR) points based on their performance in each tournament or league.  All of their earned WPPRs comprise a player's Pinholics Circuit Event Points Total.

The top 40 players are eligible to play in the Pintervention Championship.  Additional invites will be extended to players below the top 40 to fill the entire finals field.
Finals Format
Round 1 & 2: 10 groups of 4 players play 4 games, points awarded for each game. Top 2 players in each group advance to next round.
Rounds 3 thru 9: 4 player groups play 1 game.  Loser is out, remaining 3 players move on to next round. Round 3 begins with seeds 7 thru 10. Round 4 seed 6 joins. Round 5 seed 5 joins and so on until seed 1 joins group in round 9.
Round 10: Final 3 players play 1 game.  Loser is out.
Round 11: Final 2 players play a best of 3 match.
World Pinball Player Ranking (WPPR) Points
All participants will receive WPPR points based on their performance. 
Upcoming Events (2019 Season)
Prize Pool Contributions
| Event | Prize |
| --- | --- |
| Snow Brawl | $50 |
| Never Cry VÜK in a Knockout | $50 |
| Fulton Knockout - Spring | $50 |
| Pinholics Anonymous Periodic Meeting | $50 |
| And A Pickled Egg | $50 |
| Fulton Knockout - Summer | $50 |
| Mama Said Knock You Out | $50 |
| 1Up Wick's Sticky Flipper | $50 |
Standings
Standings as of 4/1/2019
The organizer, Kevin "Always Smooth" Stone, is not eligible to participate but does earn tokens in individual tournaments.
| Place | Player | Tokens |
| --- | --- | --- |
| 1 |  Shannon Schreier | 42.11 |
| 2 |  Rob Wintler-Cox | 35.67 |
| 3 |  Dale Geiger | 30.16 |
| 4 |  Tim Peterson | 28.05 |
| 5 |  Tom Warner | 27.56 |
| 6 |  Elliott Keith | 25.31 |
| 7 |  Dave Hubbard | 24.09 |
| 8 |  Alex Jeffrey | 22.53 |
| 9 |  Dana Ost | 21.74 |
| 10 |  Justin Bath | 21.37 |
| 11 |  Ryan Lowman | 19.70 |
| 12 |  Mike Kulikowski | 17.89 |
| 13 |  Mike Corica | 15.34 |
| 14 |  Casey Gardner | 14.86 |
| 15 |  Donnie Coulbourn | 14.86 |
| 16 |  Gregg Giblin | 14.86 |
| 17 |  Dave Snyder VA | 14.16 |
| 18 |  Fil Baird | 12.22 |
| 19 |  Tom Kenyon | 12.22 |
| 20 |  Anthony Frasca | 11.26 |
| 21 |  Doru Zuba | 9.60 |
| 22 |  Justin Day | 9.60 |
| 23 | Clark Fraley | 8.93 |
| 24 | Joe Said | 7.49 |
| 25 |  Joe Kenney | 6.96 |
| 26 |  Chuck Gardner | 6.53 |
| 27 | Jim Taglauer | 6.32 |
| 28 |  Audrey Bonsignore | 5.69 |
| 29 |  Andrew Antlitz Jr. | 5.57 |
| 30 |  Anson Stine | 5.57 |
| 31 |  Howard Dobson | 5.57 |
| 32 |  Brian Galletta | 5.02 |
| 33 |  Ed Most | 4.88 |
| 34 |  Jose Chong | 4.88 |
| 35 |  Neil Tapper | 4.88 |
| 36 | Stephen Jonke | 4.56 |
| 37 |  Stephanie Traub | 4.43 |
| 38 |  Rose Weingartner | 4.29 |
| 39 |  Rob Thomas MD | 3.81 |
| 40 |  James Hudson | 3.63 |
| 41 |  Kevin Stone | 3.36 |
| 42 |  Brad Deshong | 3.33 |
| 43 |  Geoff Danek | 3.33 |
| 44 |  Kevin Myers MD | 3.33 |
| 45 |  Mark Macaluso | 3.33 |
| 46 |  Paul Gussack | 3.33 |
| 47 |  Shawn Hillman | 3.33 |
| 48 |  Justin Williams US | 3.13 |
| 49 |  David Marcoot | 2.77 |
| 50 |  Marc Borger | 2.77 |
| 51 | Steve Stakem | 2.62 |
| 52 |  Jessy Ring | 2.44 |
| 53 |  Allen Foglesong | 2.40 |
| 54 |  Andrea Fraser | 2.40 |
| 55 |  Benjamin Linkow | 2.40 |
| 56 |  Brian Nalley | 2.40 |
| 57 |  Carlos Velez | 2.40 |
| 58 |  David Delsignore | 2.40 |
| 59 |  Francis Parks | 2.40 |
| 60 |  Kerra Holtgren | 2.40 |
| 61 |  Matt Ring | 2.40 |
| 62 |  Mike Frasca | 2.40 |
| 63 |  Sarah Halik | 2.40 |
| 64 |  Lindsey Most | 2.14 |
| 65 | Douglas J Malcolm | 1.95 |
| 66 |  Amanda Walsh | 1.81 |
| 67 |  David Ross | 1.81 |
| 68 |  Jacquie Day | 1.81 |
| 69 |  Jake Peterson | 1.81 |
| 70 |  Kathleen Wilson | 1.81 |
| 71 |  Mackenzie Foglesong | 1.81 |
| 72 |  Mark Foglesong | 1.81 |
| 73 |  Noel Manzullo | 1.81 |
| 74 |  Sasha Kolodny | 1.81 |
| 75 |  Tony Sowa | 1.81 |
| 76 |  William Cromarty | 1.81 |
| 77 | Laura Fraley | 1.55 |
| 78 | Scott Nash | 1.55 |
| 79 | Frank Cueto | 1.26 |
| 80 |  Ernest EG Wright | 1.18 |
| 81 |  Gloria Richardson | 1.18 |
| 82 |  Greg Powell | 1.18 |
| 83 |  Jason Helton | 1.18 |
| 84 |  Johnny Burbank | 1.18 |
| 85 |  Juana Summers | 1.18 |
| 86 |  Max Baskin | 1.18 |
| 87 |  Melanie Chapman | 1.18 |
| 88 |  Pete Stine | 1.18 |
| 89 |  Riley Coleman | 1.18 |
| 90 |  Samantha Meyers | 1.18 |
| 91 |  Stephen Hendee | 1.18 |
| 92 |  Vincent Scellini | 1.18 |
| 93 |  Chrissy Corica | 1.03 |
| 94 | Don DeLude | 0.96 |
| 95 | Gil Swann | 0.96 |
| 96 | Dennis Muse | 0.72 |
| 97 |  Andrew Antlitz Sr. | 0.55 |
| 98 |  Angela Pecora | 0.55 |
| 99 |  Cameron Helton | 0.55 |
| 100 |  Delia Nevins | 0.55 |
| 101 |  George Borger | 0.55 |
| 102 |  Jack Frasca | 0.55 |
| 103 |  Jennifer Coleman | 0.55 |
| 104 |  Joe Kosack | 0.55 |
| 105 |  Nicholas Salatti | 0.55 |
| 106 |  Troy Brown | 0.55 |
| 107 | Dan Farrell | 0.48 |
| 108 | Steve Ryback | 0.48 |
| 109 |  McKenna Borger | 0.41 |
| 110 | Fred Butts | 0.24 |
| 111 |  Billy Antolitz | 0.17 |
| 112 |  Jim Burton | 0.17 |
| 113 |  Madmike Richardson | 0.17 |
| 114 |  Theresa Schultz | 0.17 |
| 115 |  Will Johnson | 0.17 |
| 116 | Brian Weingartner | 0.06 |