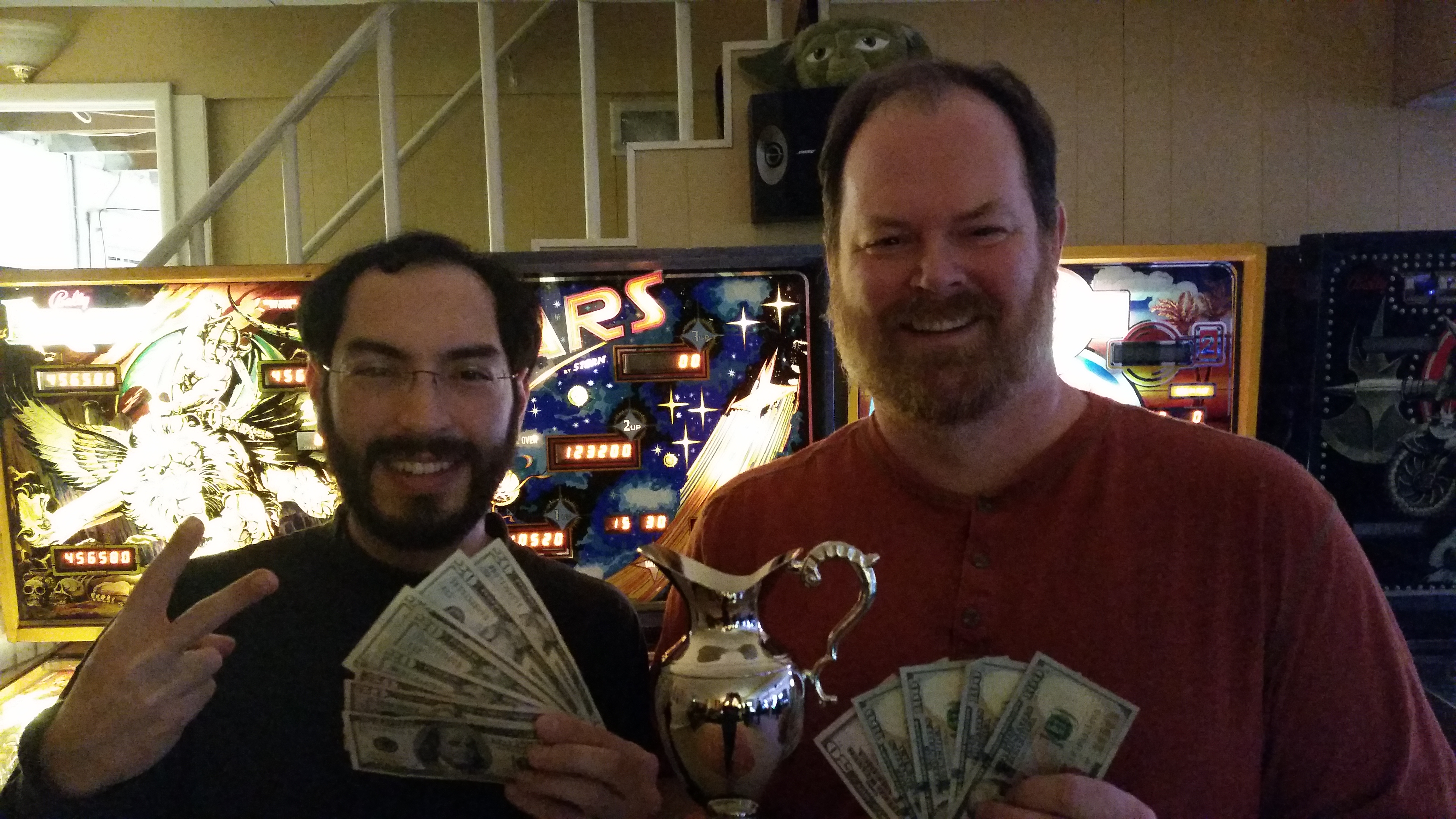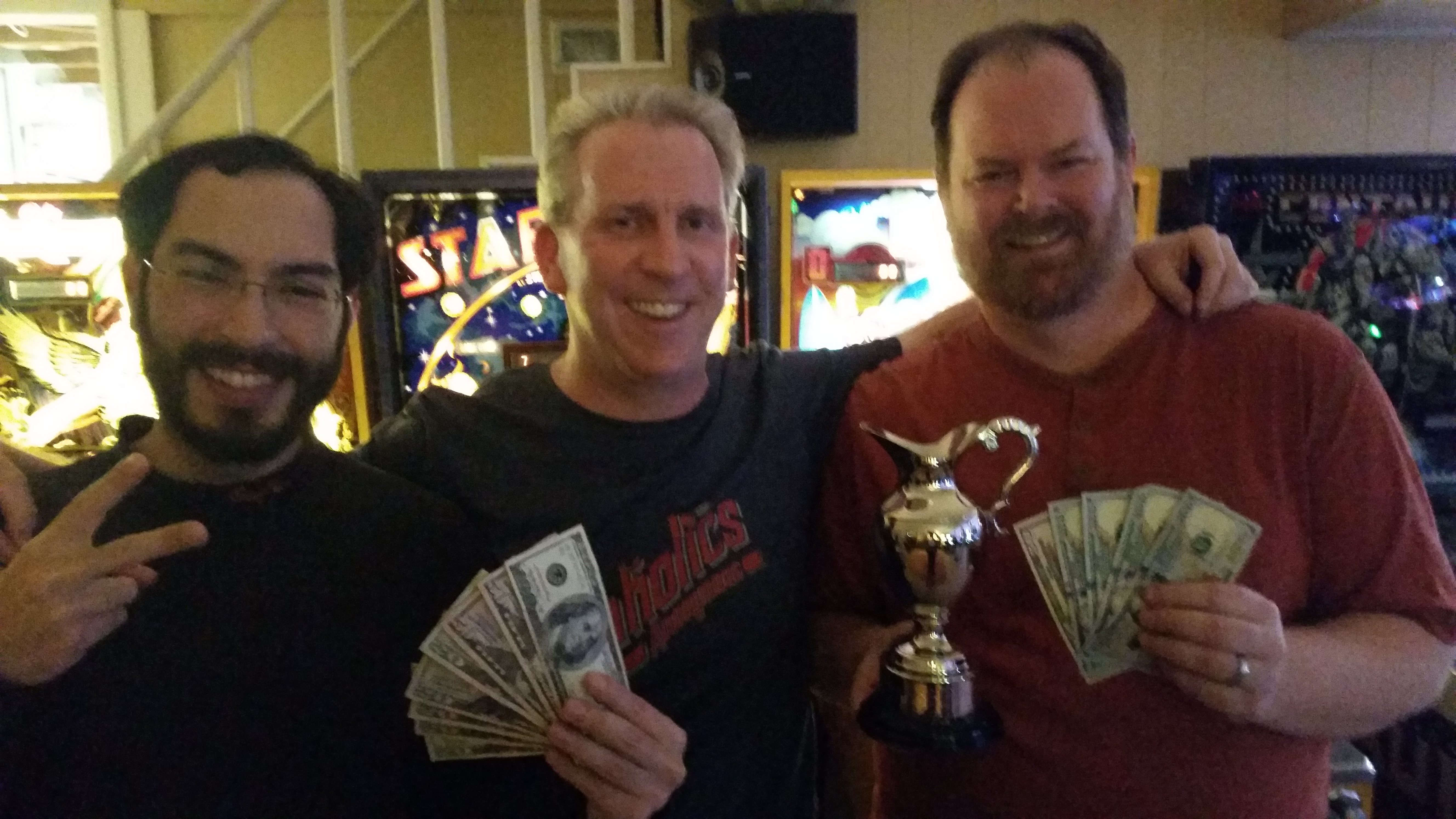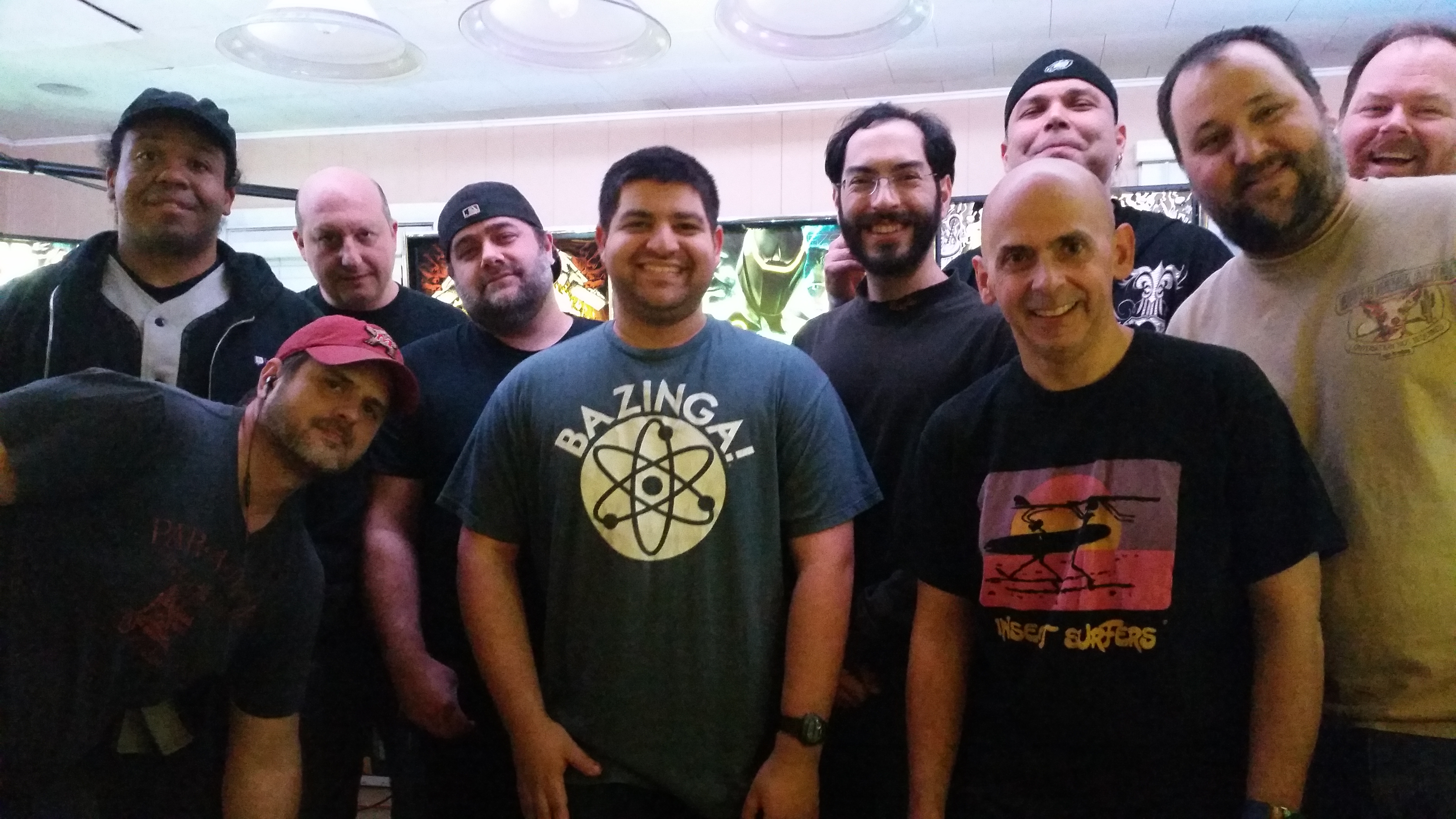 The first annual Pintervention Circuit Championship for the year 2016, was held at the House of Stone on January 28th, 2017.  40 players competed for the title, trophy and cash prize.  It turned out to be an epic tournament with many close games and an amazing survival round.
Congratulations to David Horner who won in the final game of the best-of-three finals match versus Austin Mackert.
Of the 40 players that attended, we had one player from North Carolina, one player from Virginia Beach, three players from Richmond, one player from Charlottesville, and one player from New York City.  We had barbeque meatballs and buffalo wings cooking and available throughout the day, along with plenty of snacks and sodas.
Final Standings
| Finish | Player | Prize |
| --- | --- | --- |
| 1 |  Dave Hubbard | $450 + Trophy |
| 2 |  Alex Jeffrey | $300 |
| 3 |  Justin Day | $200 |
| 4 |  Edan Grossman | $180 |
| 5 |  Justin Bath | $160 |
| 6 |  Francis Parks | $140 |
| 7 |  Levi Nayman | $130 |
| 8 |  Steven Bowden | $120 |
| 9 |  Dale Geiger | $110 |
| 10 |  Doru Zuba | $100 |
| 11 |  Joe Kosack | |
| 11 |  Kevin Kuntz | |
| 13 |  Stephanie Traub | |
| 13 |  Matthew Myerson | |
| 13 |  Connor Most | |
| 13 |  Chris Keller | |
| 17 |  Tim Peterson | |
| 18 |  Steve Stakem | |
| 19 |  Rob Thomas MD | |
| 19 |  James Hudson | |
| 21 |  Brad Deshong | |
| 22 |  Elliott Keith | |
| 23 |  Douglas J Malcolm | |
| 23 |  David Horner | |
| 25 |  Ed Most | |
| 25 |  Bayless Rutherford | |
| 25 |  Audrey Bonsignore | |
| 25 |  Josh Dixon | |
| 25 |  Jose Chong | |
| 30 |  Lindsey Most | |
| 30 |  Andrew Pancoast | |
| 30 |  Howard Dobson | |
| 30 |  Angela Pecora | |
| 30 |  Eric Schoch | |
| 35 |  Steve Kapinos | |
| 35 |  Rob Wintler-Cox | |
| 35 |  Joana Lopes | |
| 38 |  Scott Sidley | |
| 38 |  Madmike Richardson | |
| 40 |  Noel Manzullo | |
Entry Fees & Expenses
| Entry Fee Type | # of Players | Sub-Total |
| --- | --- | --- |
| Total | | $2350 |
| Paid Players ($30) | 40 | $1200 |
| Prize Pool | n/a | $1150 |
| Expense Type | Amount |
| --- | --- |
| Total | $2350 |
| Cash Prizes | $1890 |
| Door Prizes | $100 |
| Trophy | $107 |
| IFPA Dues | $40 |
| Food and Beverages | $213 |