Pinholics Anonymous periodic meeting is the original and ongoing tournament hosted by Always Smooth at the House of Stone in McLean, Virginia.  Held three or four times a year with a current average of 53 players, Pinholics meetings will continue to bring old and new friends together for more pinball fun.
Players from all over the East coast, and every part of the country, have attended one or more meetings. We've hosted players from as far away as California, Oregon and Texas.  East coast players have come from North and South Carolina, New York, New Jersey, Pennsylvania, West Virginia as well as locally from Maryland, Washington D.C. and Virginia.
Come join us, meet new people, and feed your pinball addiction in a fun filled day of low stress competition at a low cost.
Videos: 9/18/2013 tourney (created by Pete Pinocci), 9/28/2014 documentary (created by Scott Roberts), 10/22/2016 streaming (provided by Jose Chong), 12/16/2017 streaming (provided by Jose Chong), 4/28/2018 streaming (provided by Jose Chong), 9/22/2018 streaming (provided by Jose Chong)
REGISTRATION IS CLOSED
Pre-registration will open on November 15th at 8pm ET. Based on last tournament player numbers, we will have a hard cap of 80 players. We had 102 total registered but with dropouts and declines from waiting list, we got to 72 players and everyone that wanted to play was able to do so. Thus, if it fills up, still add yourself to the wait list because you'll very likely get a spot.

Players Registered to Play – 76 spots remain (out of 80 total)
---
J-L
Kevin Stone
Kevin Stone (reserved)
Kevin Stone (reserved)
Kevin Stone (reserved)
Upcoming Meetings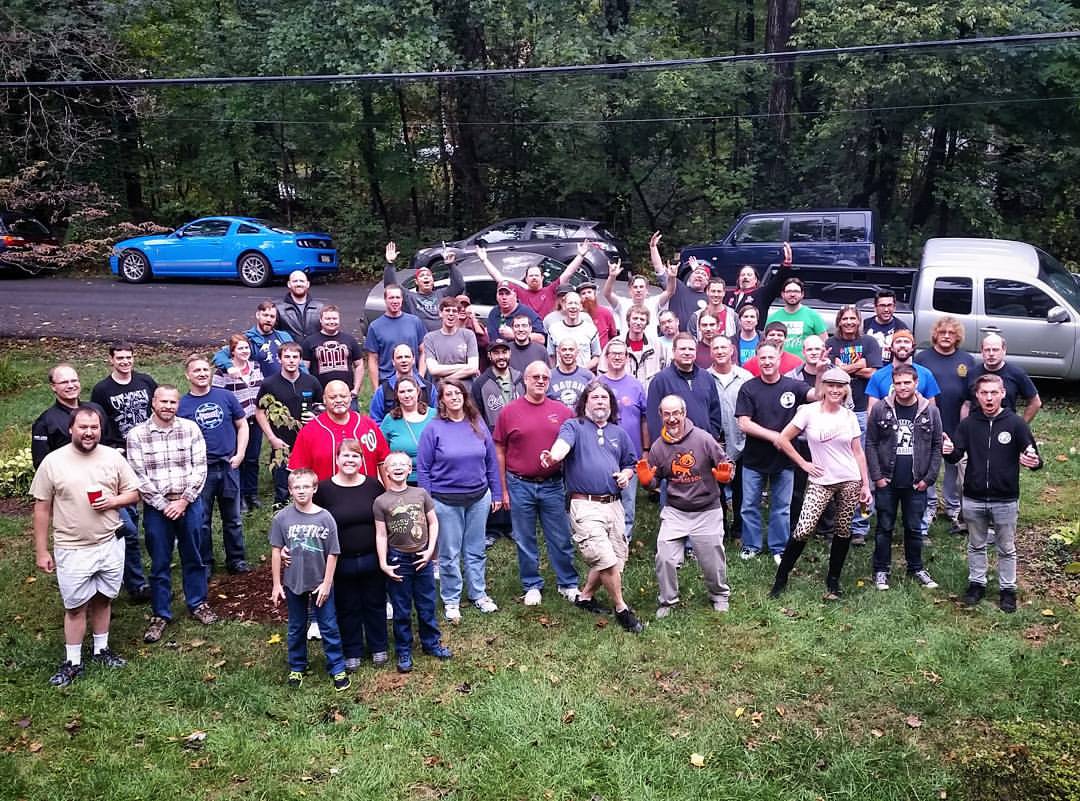 Event
The original Pinholics Anonymous tournament...
Organizer
Kevin "Always Smooth" Stone
Venue
McLean, VA 22101
United States
Details
Entry
Main: $30 per player, kids 15 and under are $10
Schedule
Doors Open: 11am ET
Main Begins: 1pm ET
Doors Close: 3am ET
Format
Qualifying: 4 strike knockout Swiss format until 8 players remain
Finals: PAPA style playoffs (3 or 4 game match), seeding based on # of strikes from qualifying
World Pinball Player Ranking (WPPR) Points
All participants will receive WPPR points based on their performance. 
Location
House of Stone, McLean, Virginia
Contact tournament director for address
Official Rules
See Official Rules for more details on format, finals, extra balls, etc.
Payouts and Expenses
Entry Fee Breakdown
Prize Pool - $20+ / player
Food Budget - $5 / player
IFPA Player Dues - $1 / player
Pintervention Fee - $1 / player
Management Fee - $100
Prize Fund
Prize fund is $23 / player minus $100 Management Fee.
Management Fee
$100 goes towards management fee for the host, which helps with incidentals, party supplies and repairs
Prizes and Payouts
All remaining prize pool money is paid out to the top 8 finishers per the schedule below.  If there are less than 35 paid players, then only the top 4 finishers receiving prize money.
Finish
Payout
Finish
Payout
4-34 Players
35-64 Players
1st
40%
1st
25%
2nd
30%
2nd
20%
3rd
20%
3rd
16%
4th
10%
4th
13%
5th
8%
6th
7%
7th
6%
8th
5%
Pinholics Anonymous director, Kevin Stone, will no longer be eligible to win any prize money for Periodic Meetings, yet will still compete.  Any finish that would place him in the money will be ignored and players finishing below him will move up as if he did not participate in the tournament.  This is only for prizes and not for IFPA results.
Results
2013 - 3 strike non-Swiss knockout
2014 - 3 strike Swiss knockout
2015 - 4 strike Swiss knockout
2016 - 4 strike Swiss knockout
PAPA final 3 games
2017 - 4 strike Swiss knockout
PAPA final 4 games
2018 - 4 strike Swiss knockout
PAPA final 3/4 games