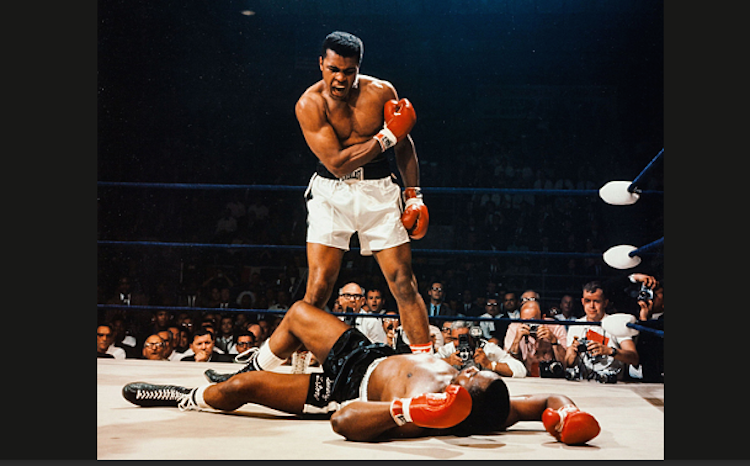 Pinholics Anonymous is proud to present the semi-annual Mama Said Knock You Out tournaments held at MOM's Organic Market in College Park, Maryland.
This tournament aims to be one of the largest tournaments held each year in the Washington, D.C., Maryland, and Virginia region, and will have an unlimited number of spots.
The format will use the relatively new knockout formats, called Fair and Progressive.  The June tournament will use the Fair method, and the November tournament will use the Progressive method.  This basically means players will play in 4 player groups (or 3 when necessary), and receive strikes for each player that defeats them in each game.
Both tournaments will also comprise a finals component for last 8 remaining players, PAPA style 4 player/3 game matches using game banks.
Entry fee will be a flat $25, coin drop of $.50 / game is also required.  New players and anyone above IFPA rank of 10,000 will get in FREE!!!  The events will also be part of the Pintervention Circuit Championship, held annually in McLean with a $2000 prize pool.
Come join us, meet new people, and feed your pinball addiction in a fun filled day of low stress competition at a low cost.
Details
Upcoming Tournaments
June 15th - Fair Knockout format
November 16th - Progressive Knockout format
Entry
Main: $25 per player, new players and those ranked above IFPA 10,000 are FREE
Schedule
Doors Open: 9am ET
Tournament Begins: 12pm ET
Format
Qualifying: 4 strike Fair / Progressive knockout Swiss format until 8 players remain
Finals: PAPA style playoffs (3 game match), seeding based on # of strikes from qualifying
World Pinball Player Ranking (WPPR) Points
All participants will receive WPPR points based on their performance.
Location
MOM's Organic Market
9801 Rhode Island Ave
College Park, Md  20740
(301) 220-1100
Official Rules
See Official Rules for more details on format, finals, extra balls, etc.
Payouts and Expenses
Entry Fee Breakdown
Prize Pool - $24 / player
IFPA Player Dues - $1 / player
Pintervention Fee - $50
Prize Fund
Prize fund is $24 / player minus $50 Pintervention Fee.  Prize fund may be lower due to free entries.
Prizes and Payouts
All remaining prize pool money is paid out to the top 8 finishers per the schedule below.  If there are less than 35 paid players, then only the top 4 finishers receiving prize money.
Finish
Payout
Finish
Payout
4-34 Players
35+ Players
1st
40%
1st
25%
2nd
30%
2nd
20%
3rd
20%
3rd
16%
4th
10%
4th
13%
5th
8%
6th
7%
7th
6%
8th
5%
Winners Club
---
Pending the first champion