Pinholics Anonymous periodic meeting is the original and ongoing tournament hosted by Always Smooth at the House of Stone in McLean, Virginia.  Held three or four times a year with a current average of 53 players, Pinholics meetings will continue to bring old and new friends together for more pinball fun.
Players from all over the East coast, and every part of the country, have attended one or more meetings. We've hosted players from as far away as California, Oregon and Texas.  East coast players have come from North and South Carolina, New York, New Jersey, Pennsylvania, West Virginia as well as locally from Maryland, Washington D.C. and Virginia.
Come join us, meet new people, and feed your pinball addiction in a fun filled day of low stress competition at a low cost.
Videos: 9/18/2013 tourney (created by Pete Pinocci), 9/28/2014 documentary (created by Scott Roberts), 10/22/2016 streaming (provided by Jose Chong), 12/16/2017 streaming (provided by Jose Chong), 4/28/2018 streaming (provided by Jose Chong).
REGISTRATION IS OPEN
Pre-registration is required. Only 80 spots are available. Non-binding and no pre-payment required. You may cancel before tournament day. To register, click on the button below.
Players Registered to Play – 0 spots remain (out of 80 total) – Waitlist is Open (we will likely expand field, and cancellations occur)
---
A-C
Alexander Belden
Allen Foglesong
Andrew Pancoast
Angela Pecora
Audrey Bonsignore
Bayless Rutherford
Bethany Ring
Bob Johnson
Brian Garbera
Brian Weingartner
Bruce Jenkins
Chris Buford
Chris Morgan
Chris Newsom
Chrissy Corica
Cristin Gasson
CJ Brown
Clark Fraley
Corey Long
D-I
Dale Geiger
Dan Miller
Dave Hubbard
Dave Snyder
David Barber
David Horner
David Markland
David Ross
Deb Kapke
Doru Zuba
Edan Grossman
Ed Most
Elliott Keith
Eric Schoch
Fil Baird
Francis Parks
Freddy Butts
Gilles Melanson
Greg Poverelli
Howard Dobson
J-L
James Hudson
Jessy Ring
Joe Schober
Jon Long
Jose Chong
Juana Summers
Julie Schober
Justin Bath
Justin Day
Katie Rosier
Kevin Stone (host)
Laura Fraley
Levi Nayman
M-Q
MadMike Richardson
Matthew DeWorken
Melanie Chapman
Michael Barber
Mike Corica
Mike Miller
Mike Polisky
Noel Manzullo
Paul Caras
Phil Rogoff
P-Z
Paula Bailey
Patrick Pacak
Rich Wickersham
Rob Thomas
Rob Wintler-Cox
Rose Weingartner
Roy DeJarnette
Sabrina Patel
Scott Durfee
Scott Sidley
Shaun Yowell
Shawn Hillman
Spencer DesRoches
Stephanie Traub
Steve Kapinos
Steve Stakem
Tim Peterson
Todd Yoder
Wait List
Alberto Santana
Francesco La Rocca
Nitzan Gabai
Mike Frasca
Jacquie Day
Chris Chatman
Chris Smith
Rob Pannell
Rick Prince
Douglas Malcolm
Scott McIntyre
Dennis Muse
Frank Cueto
Alex Jeffrey
Justin Good
Melissa Good
Dave Weaver
Ron Duane
Upcoming Meetings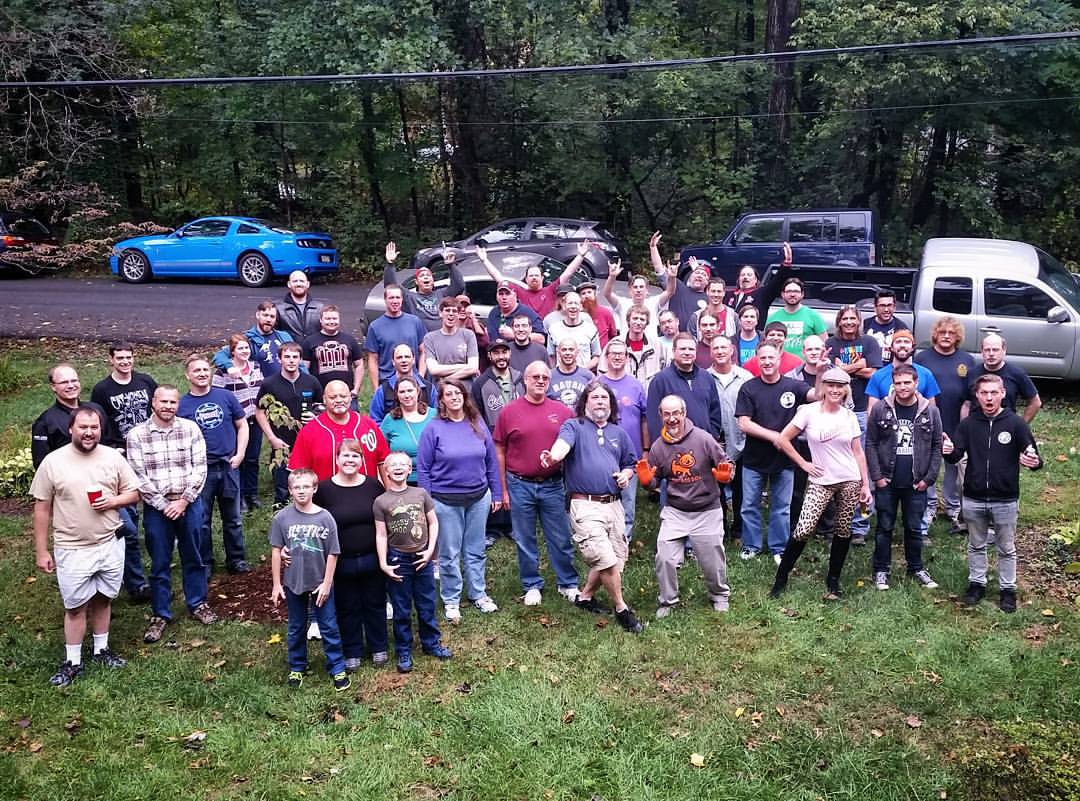 Event
The original Pinholics Anonymous tournament...
Organizer
Kevin "Always Smooth" Stone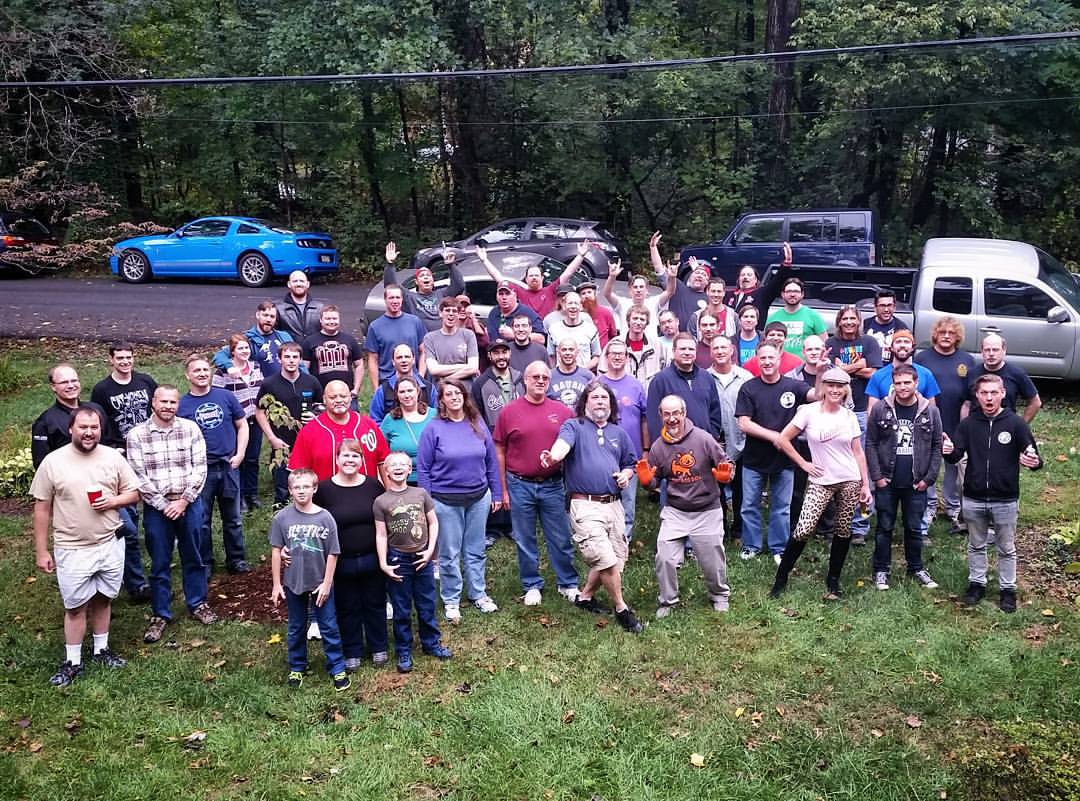 Event
The original Pinholics Anonymous tournament...
Organizer
Kevin "Always Smooth" Stone
Details
Entry
Main: $30 per player, kids 15 and under are $10
Schedule
Doors Open: 11am ET
Main Begins: 1pm ET
Doors Close: 3am ET
Format
Qualifying: 4 strike knockout Swiss format until 8 players remain
Finals: PAPA style playoffs (3 or 4 game match), seeding based on # of strikes from qualifying
World Pinball Player Ranking (WPPR) Points
All participants will receive WPPR points based on their performance. 
Location
House of Stone, McLean, Virginia
Contact tournament director for address
Official Rules
See Official Rules for more details on format, finals, extra balls, etc.
Payouts and Expenses
Entry Fee Breakdown
Prize Pool - $20+ / player
Food Budget - $5 / player
IFPA Player Dues - $1 / player
Pintervention Fee - $1 / player
Management Fee - $100
Prize Fund
Prize fund is $23 / player minus $100 Management Fee.
Management Fee
$100 goes towards management fee for the host, which helps with incidentals, party supplies and repairs
Prizes and Payouts
All remaining prize pool money is paid out to the top 8 finishers per the schedule below.  If there are less than 35 paid players, then only the top 4 finishers receiving prize money.
Finish
Payout
Finish
Payout
4-34 Players
35-64 Players
1st
40%
1st
25%
2nd
30%
2nd
20%
3rd
20%
3rd
16%
4th
10%
4th
13%
5th
8%
6th
7%
7th
6%
8th
5%
Pinholics Anonymous director, Kevin Stone, will no longer be eligible to win any prize money for Periodic Meetings, yet will still compete.  Any finish that would place him in the money will be ignored and players finishing below him will move up as if he did not participate in the tournament.  This is only for prizes and not for IFPA results.
Results
2013 - 3 strike non-Swiss knockout
2014 - 3 strike Swiss knockout
2015 - 4 strike Swiss knockout
2016 - 4 strike Swiss knockout
PAPA final 3 games
2017 - 4 strike Swiss knockout
PAPA final 4 games
2018 - 4 strike Swiss knockout
PAPA final 3/4 games